We've just released update version 1.4 of Keyman for iPhone and iPad, here's the run down of what's new:
Key Preview
Now when you touch a key, a popup preview will show (phone only, not tablet), so you can see the key your finger is touching. We think this really helps, as on the smaller phone keyboards your finger can often cover the entire key.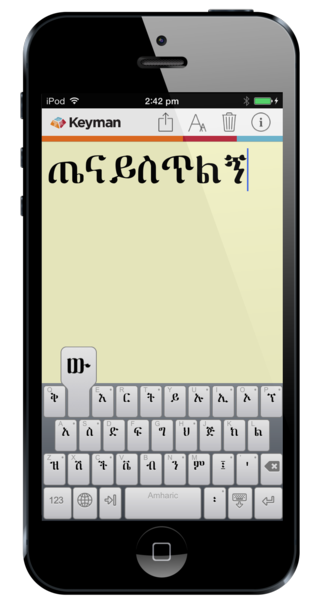 Keyboard Version and Help Documentation
You can now view the version of each installed keyboard, as well as link through to the keyboard help documentation.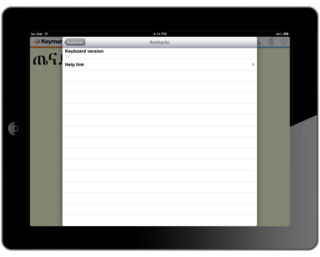 Other changes
We've added an A-Z index in the language/keyboard list to help with navigation
Hebrew, Arabic and other right-to-left languages are now correctly displayed on iOS 7 +
European Latin keyboard no longer has desktop-based shortcuts enabled (e.g. .c no longer outputs ċ)
Default European Latin keyboard upgraded to latest version (1.2)
Keyboards can now be re-downloaded if the font fails to download
Keyboard is now reloaded after updating/re-installing a custom keyboard to allow any changes to appear immediately

Other minor bug fixes and performance enhancements
Available on the Apple App Store: