We are very excited to announce the launch of Keyman Desktop 9.0! Keyman Desktop 9.0 is the world's leading custom input method tool for Windows, covering thousands of languages in every country under the sun — with keyboard layouts created by the Keyman community and your own creations made with Keyman Developer!
Visit www.keyman.com/desktop to learn more or download!
Free Edition
We've made a whole bunch of improvements to Keyman Desktop, but first… the news you are really going to want to hear is that Keyman Desktop now has a Free Edition!
And we've cut the price of the Professional Edition as well!
New Features
I'll talk some more about the Free Edition shortly. I want to share with you about the improvements in version 9.0. We've updated for Windows 8 and 8.1 and rewritten large parts to reduce complexity. Our focus is, as always, helping you to get your language into your documents, messages and creations, without fuss, and without needing to be a computing expert.
Here's a rundown of the most important new features!
Tight Integration
Keyman Desktop has been rewritten for Windows 7, 8 and 8.1. It now integrates deeply into Windows' Text Services Framework and presents as a keyboard through all Windows language interfaces. This means that keyboard input support is more consistent in all applications.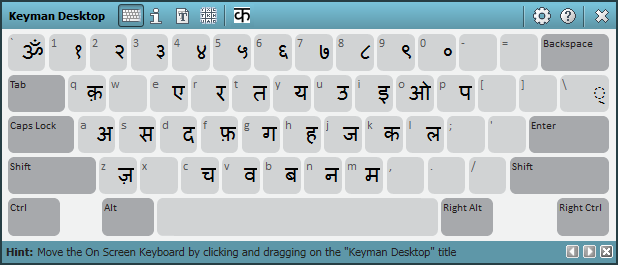 Beautiful, Simple, Clean
The user interface has been extensively redesigned, cleaned up and simplified.
We've made it easier to manage your keyboard layouts: choose the languages which your keyboard will be associated with and they'll instantly be installed into your system. No fiddling with complex and arcane Control Panels!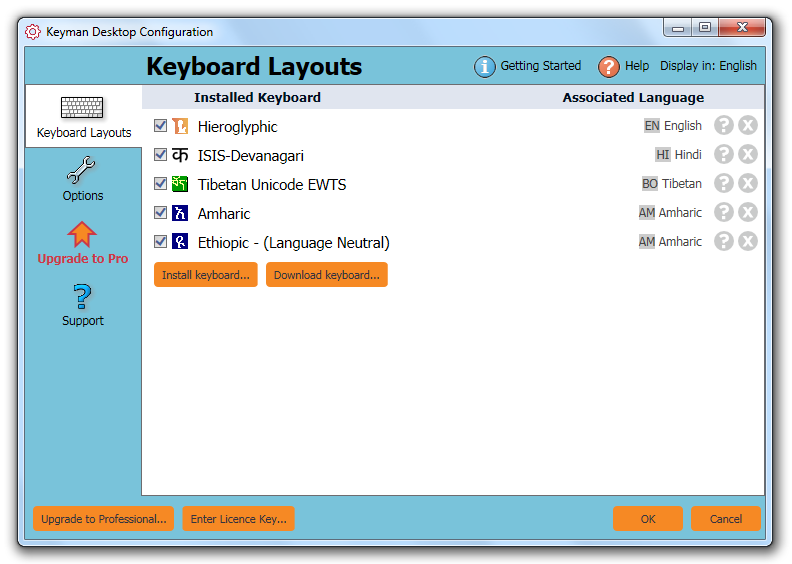 Switching languages is easier than ever. Keyman Desktop now shows all languages and input methods installed on the system, not just Keyman keyboards. You'll find Keyman's language menu is clearer and easier to use than either the Language Bar or the Windows 8 input method switcher.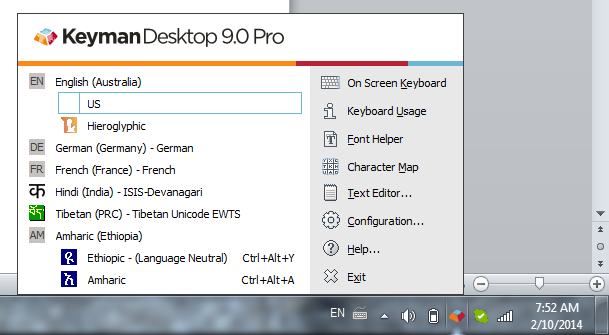 In the Professional edition, we have upgraded the Windows Alt+Left Shift language switch hotkey to provide a Language Switch window. We think this feature alone will save you significant time and frustration every single day: no more tedious, repetitive language switching. Language switching is now intuitive, rapid and visual.

Powerful
The Font Helper (Professional Edition) lists all the fonts on your system that are compatible with your selected keyboard. It even tells you when a font will cover most but perhaps not all the letters in your language!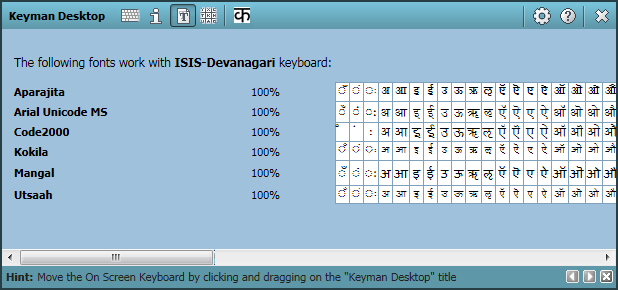 Now here's a cool tip: in the Character Map Tool (Professional Edition), double click to insert a character directly into your document. Or, hold the Ctrl key, and single-click: this makes it so much faster to insert multiple characters! You'll soon forget the bad old days of using the Windows Character Map to tediously copy characters to the clipboard and paste them into your document…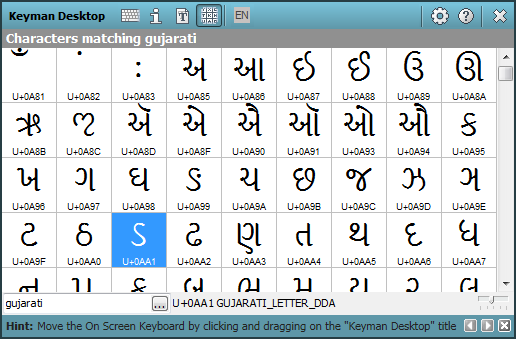 No strings attached
The Free Edition has no registration requirement nor restrictions as to where you use it. Of course, we hope you'll find the Professional Edition compelling and buy that!
The Free Edition replaces the Light Edition from Keyman Desktop 7 and 8.
What do I get in the Pro Edition?
Feature
Free
Pro
World-leading input methods for thousands of languages
Create your own custom keyboards
Start on Windows Login option
Number of keyboards you can install
2
Unlimited
Associate keyboards with multiple languages
Advanced keyboard information
Keyboard hotkeys
Interface hotkeys
Language switcher
Global language switch
Character Map tool
Font helper tool
Character Identifier tool
Hide startup screen
Basic On-Screen Keyboard
Advanced On-Screen Keyboard
Technical Support Options
Web-based Community Technical Support
Personalized, Direct Support via Email
Learn More
Visit www.keyman.com/desktop to learn more or download!