With the recent launch of keymanweb.com and Keyman for iPhone and iPad, more and more of our customers are now using Keyman to type on mobile devices.
Some History
While the diversification away from the desktop now means you can type on just about any device, it also leads to new challenges in developing our products. One of the most prominent, and it's been ongoing since Keyman was born, is font support. We pride ourselves on providing keyboards for over 1000 languages, but this also means that some of the more unique scripts often have poor support, particularly on mobile devices.
For instance, using the original release of Keyman for iPhone and iPad, you can type a message in Amharic and then send it as an email to a friend. In the Keyman app, the Amharic text is displayed correctly, but as soon as it is imported into the Mail app, your lovely message is replaced with square boxes!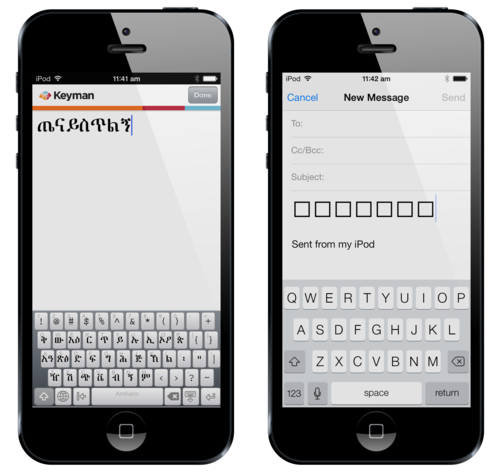 This behaviour would also happen if you tried to send it as a message, or post it to Facebook – basically placing the text into any other app on your iPhone would result in square boxes.
The root cause of this is that the iPhone doesn't have the font support necessary to display Amharic correctly. The Keyman app does show it because it downloads and embeds the font directly into the app.
Goodbye Square Boxes
Wouldn't it be nice if you could download and install a font to your entire iPhone? Well now with Keyman 1.1 for iPhone and iPad you can!  This functionality is enabled for any iPhone or iPad running iOS 7.0 or later.
With the latest update of Keyman for iPhone and iPad, whenever you download a language that uses a custom font (we will use the example of Amharic), the app will prompt you to install the font onto your phone, like so: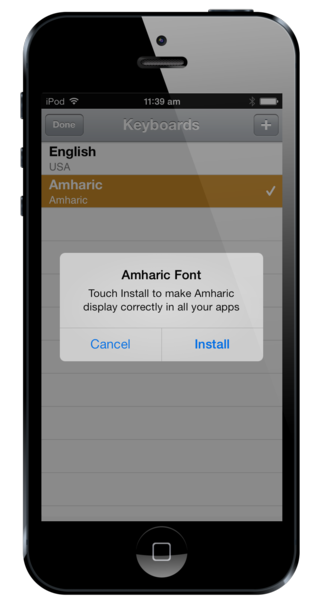 Touch Install – this will then redirect you to Safari and then Settings. In your settings, it will ask you to install a profile – in this case Geez font for Keyman. Touch Install: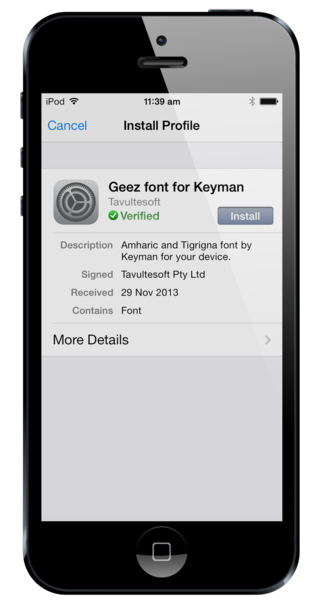 You'll be presented with a warning and will need to confirm that you want to install the profile. Touch Install again.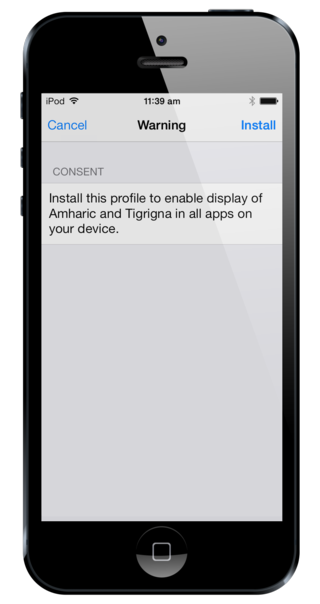 Once the profile is installed, touch Done.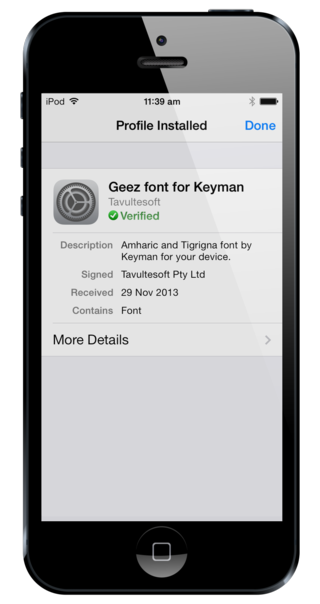 You'll be taken back to Safari. To go back to the Keyman app, touch Touch now to return to Keyman.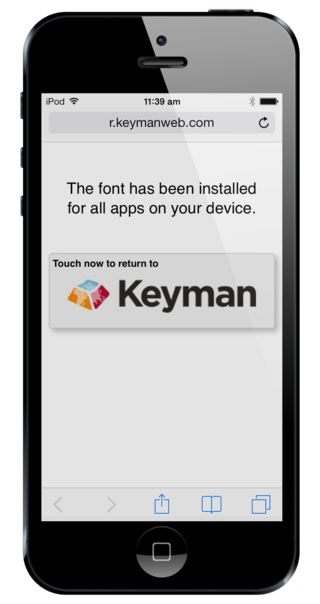 Once you're back inside the Keyman app, you can write your message; I've written 'Hello' in Amharic.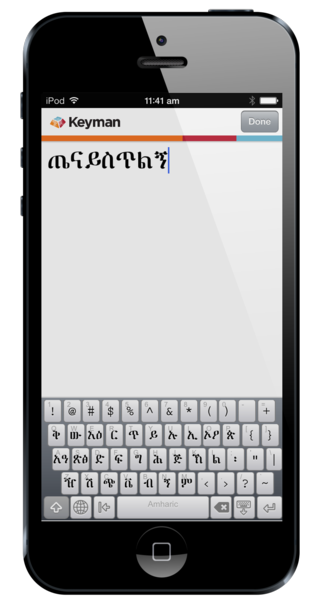 When you send the text via Mail, Message, Twitter or Facebook, the text will be displayed correctly: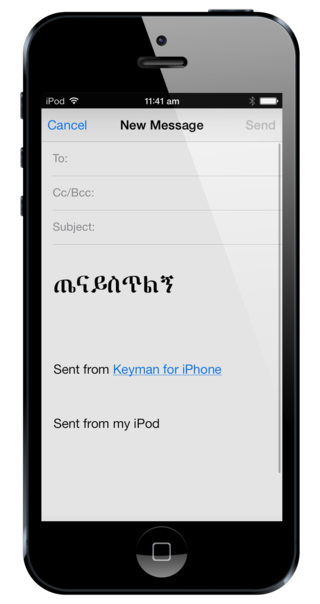 Now the font is installed on your phone and will work with all your apps!  This means that you can type your message in Keyman, and use it in any app you like.  You can read text messages or emails, websites, Facebook, Twitter and more, all in your language!  No more Dreaded Square Box!
Of course, your friends will at first have the same problem when they receive your message: they'll just see those square boxes.  Just let them know that they will be able to read your messages by installing Keyman on their iPhone or iPad, and following these steps!  Tell them to visit http://keyman.com/fonts, which has simple instructions on how to fix this problem not only on their iPhone or iPad, but also on their Windows computer and elsewhere.