We've added an official Dzongkha layout for Keyman Desktop and for KeymanWeb and we think you should be excited.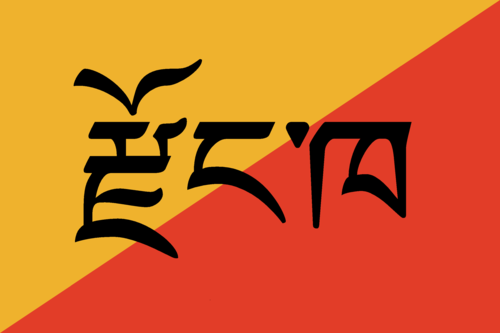 Language, Script + Keyboard
Dzongkha, the national language of Bhutan, is spoken by over 170,000 people worldwide. The language is written using the Tibetan script, which was developed from Devanagari in the 7th century originally for the Tibetan language.
At Tavultesoft we've offered a collection of great Tibetan keyboards for a number of years. However, as with different Latin-script languages, Dzongkha uses a different frequency of letters than Tibetan and requires a different keyboard. The new Keyman Dzongkha keyboard meets that need, following the official Dzongkha layout as approved by the government of Bhutan in 2009.
The Dzongkha keyboard places all of the letters necessary for Dzongkha and Tibetan on four shift states. Basic characters are typed with unshifted keys. Subjoined glyphs and other important characters can be added with the Shift key. Rarer characters are under the AltGr key, with subjoined rare glyphs and other rare characters under Shift+AltGr. (On KeymanWeb, AltGr can be accessed via Ctrl+Alt). The keyboard also offers four different spacing characters:
Tibetan Tsheg on the Spacebar
Latin Space on Shift+Spacebar
Non-breaking Tsheg on AltGr+Spacebar
Non-breaking Space on Shift+AltGr+Spacebar
Use it Today
You can start using Dzongkha today. Download Dzongkha to use with all your favourite Windows applications, or visit KeymanWeb and use it live, as a bookmarklet, or on your website.