For the last few months, my colleagues and I have been working on KeymanWeb 2.0.  This new release of KeymanWeb is a rebuild from the ground up of KeymanWeb 1.0, building to the latest web standards and adding support for tablets and mobile devices!
Together with KeymanWeb itself, we've built a brand new version of keymanweb.com — a fast, beautiful site where you can use any of our KeymanWeb keyboards that cover over 600 languages — from Amharic to Japanese to Russian, without downloading or installing anything!
You can copy the text you've typed, post it instantly to Facebook or Twitter, or even search for it in Google.  KeymanWeb Live also provides fonts which are automatically applied for rarer scripts and languages — no need for you to change any system settings!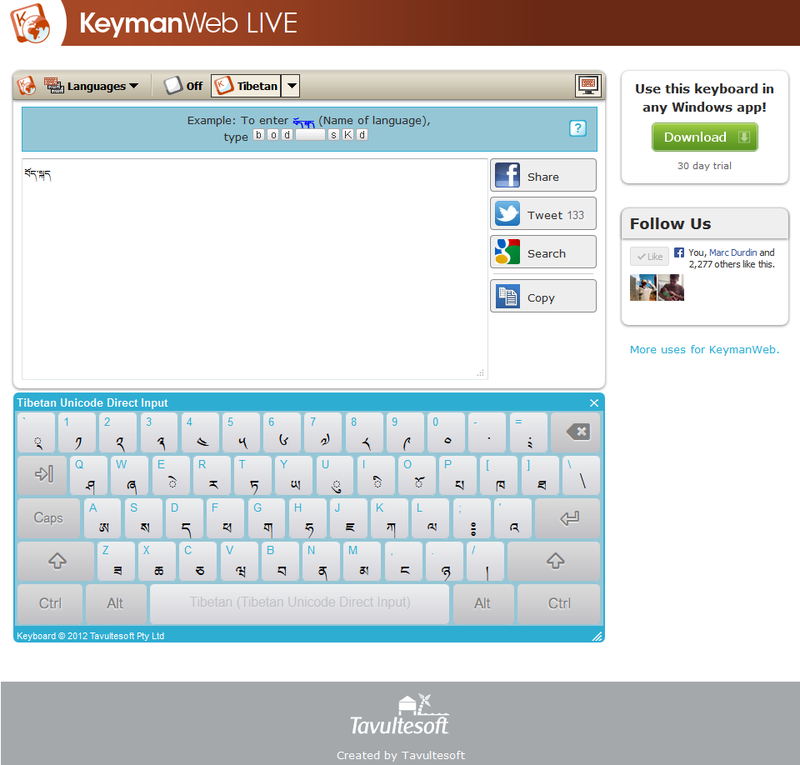 One of the best features about KeymanWeb 2.0 is that it can be used across desktop, tablet and phone browsers – so now you can take Keyman with you wherever you go.  KeymanWeb detects when you load a website on a phone or a tablet, and automatically adjusts its user interface and keyboards to make optimum use of touchscreen technology.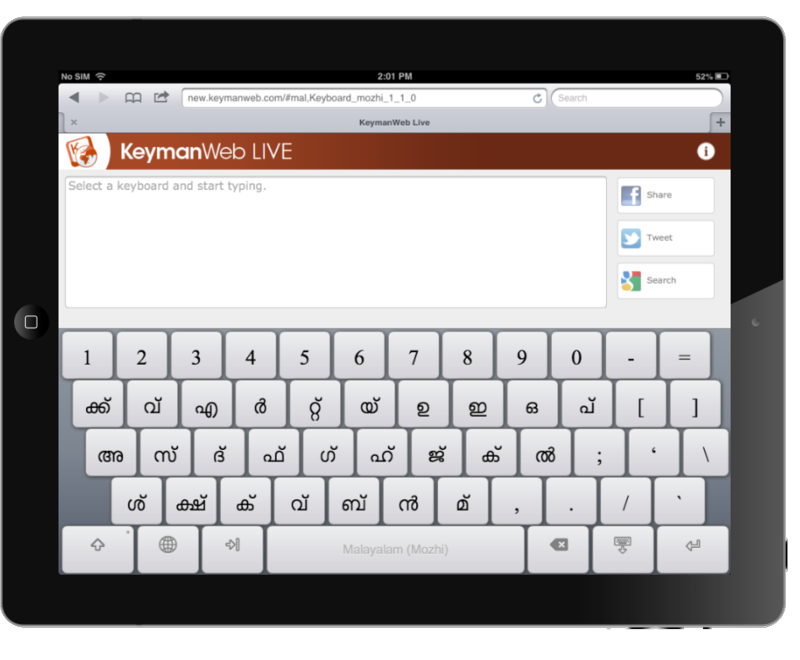 We've paid particular attention to make sure that KeymanWeb provides the
best possible experience on mobile devices, with a new layout for
keyboards that have variant characters such as our EuroLatin2 keyboard
(as seen in the iPhone image below). We implemented a simple touch-hold gesture to access the
additional variant characters, with keys that have this feature denoted by a small dot in the top right corner.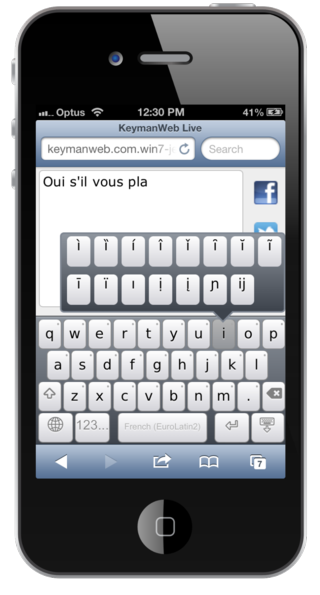 You can change keyboards quickly too – tap on the globe icon at the bottom left to show a scrollable list of available languages (we support over 600).
KeymanWeb also works on Android based browsers, and we'll be optimising the keyboard styling to match this platform shortly.  Of course you can still download a keyboard with Keyman Desktop 8.0 to type in all your favourite Windows applications.
As always, you can create your own keyboards with Keyman Developer — and we've got some exciting news coming shortly about a new version of Keyman Developer which has full graphical support for building tomorrow's keyboards — watch this space!
For web site owners, we've put a mammoth effort into modernising KeymanWeb's internals and integration with HTML5 websites: our next blog post will talk about the new features, customisability and Javascript API.  It will also show how you can embed KeymanWeb into your site, with your chosen keyboards.
We'd love to hear your feedback about KeymanWeb 2.0 – send us an email at support@tavultesoft.com or message us via Facebook or Twitter.